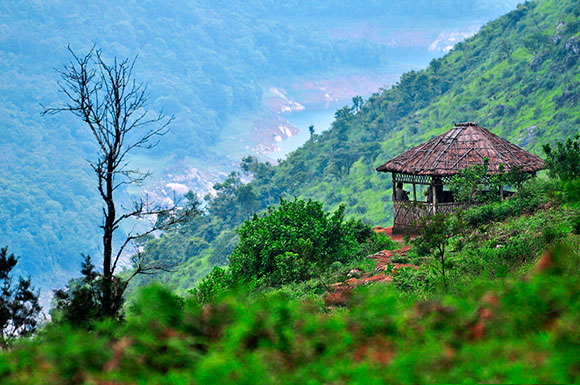 At Calvary Homestay, It is about getting to know more about nature and agriculture of kerala through firsthand experience. To enjoy the nature along with understanding the agricultural operations include farming , harvesting and processing of spices, fruits and vegetables.
Calvary Mount, also known as Kalvari Mount is an eco-tourism destination on the high reaches of Idukki District in Kerala. Calvary Mount is located about 12 kms away from Idukki.
From the top of the Mount, visitors will have an opportunity to experience the panoramic view of mountain ranges and valleys and the beautiful Idukki Reservoir. Here they will be able to enjoy the wildlife of Idukki and can catch a glimpse of wild elephants in the forests.
Being an eco tourism destination, tourist visiting the mount has to take an entry fee which costs only Rs 5 per head. There are huts available where visitors can make their overnight stay where the facilities are maintained by Calvary Mount River/Forest protection council, Nagarampara, Ayyappankovil Forest Division. On your way to Calvary Mount you can even explore the lush green tea gardens. Tourist can even reach the top from Kumily or Thodupuzha.
Read More >>